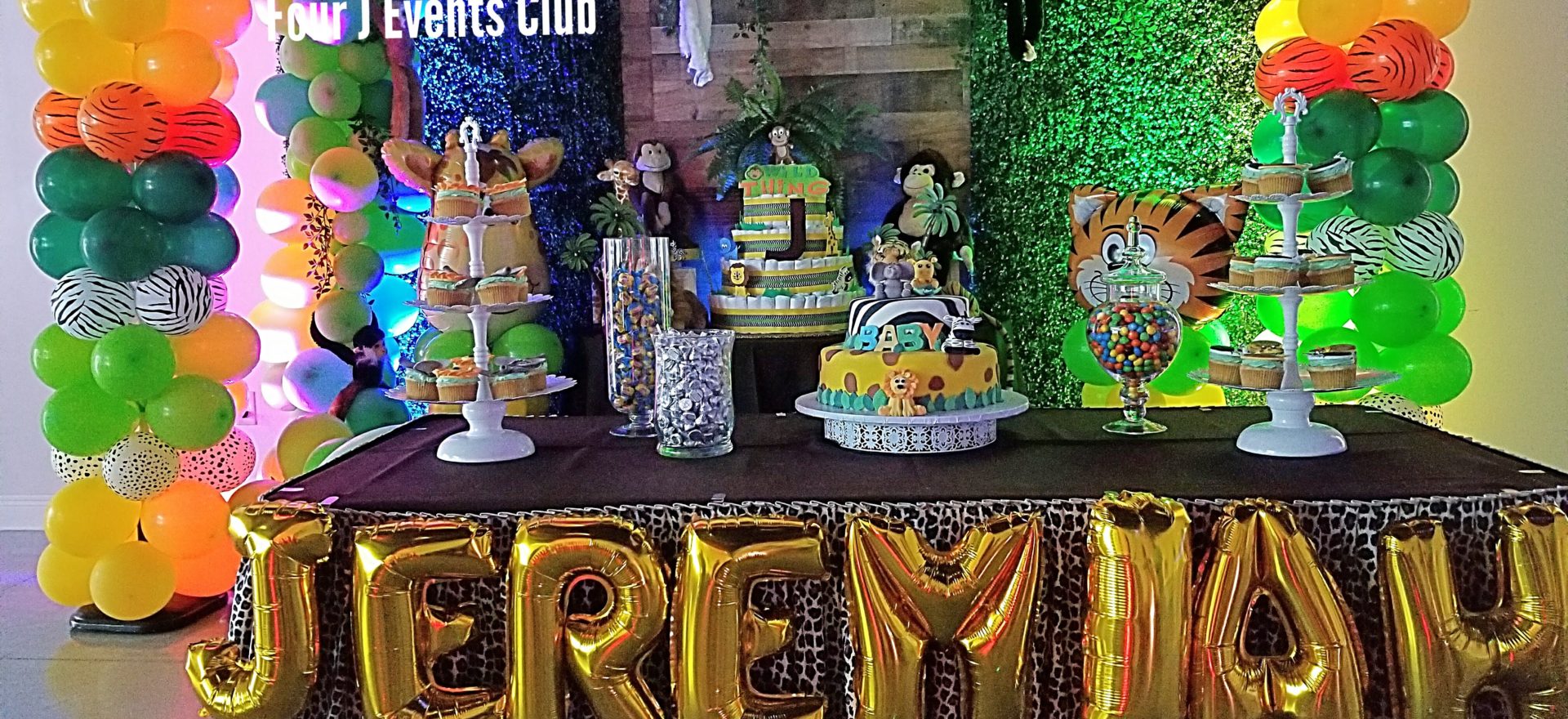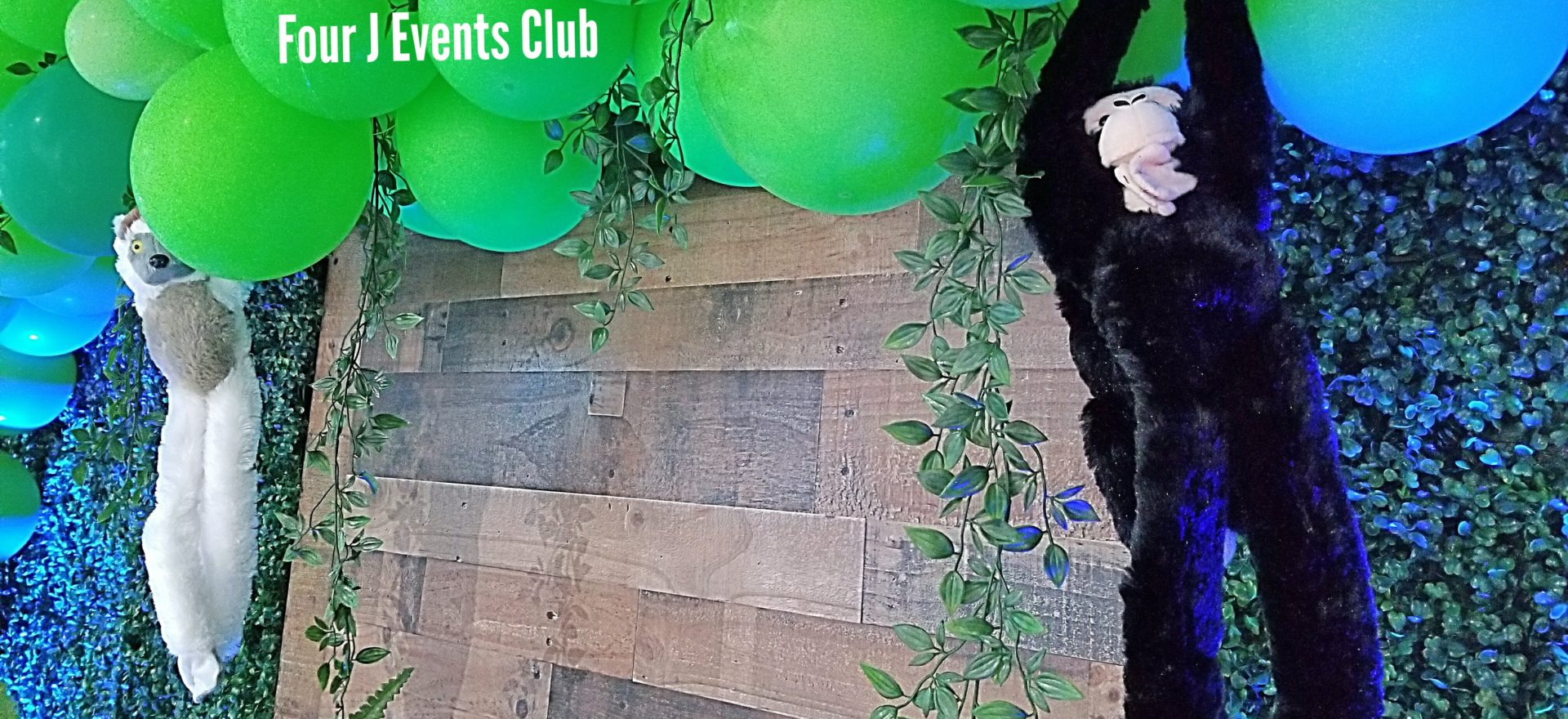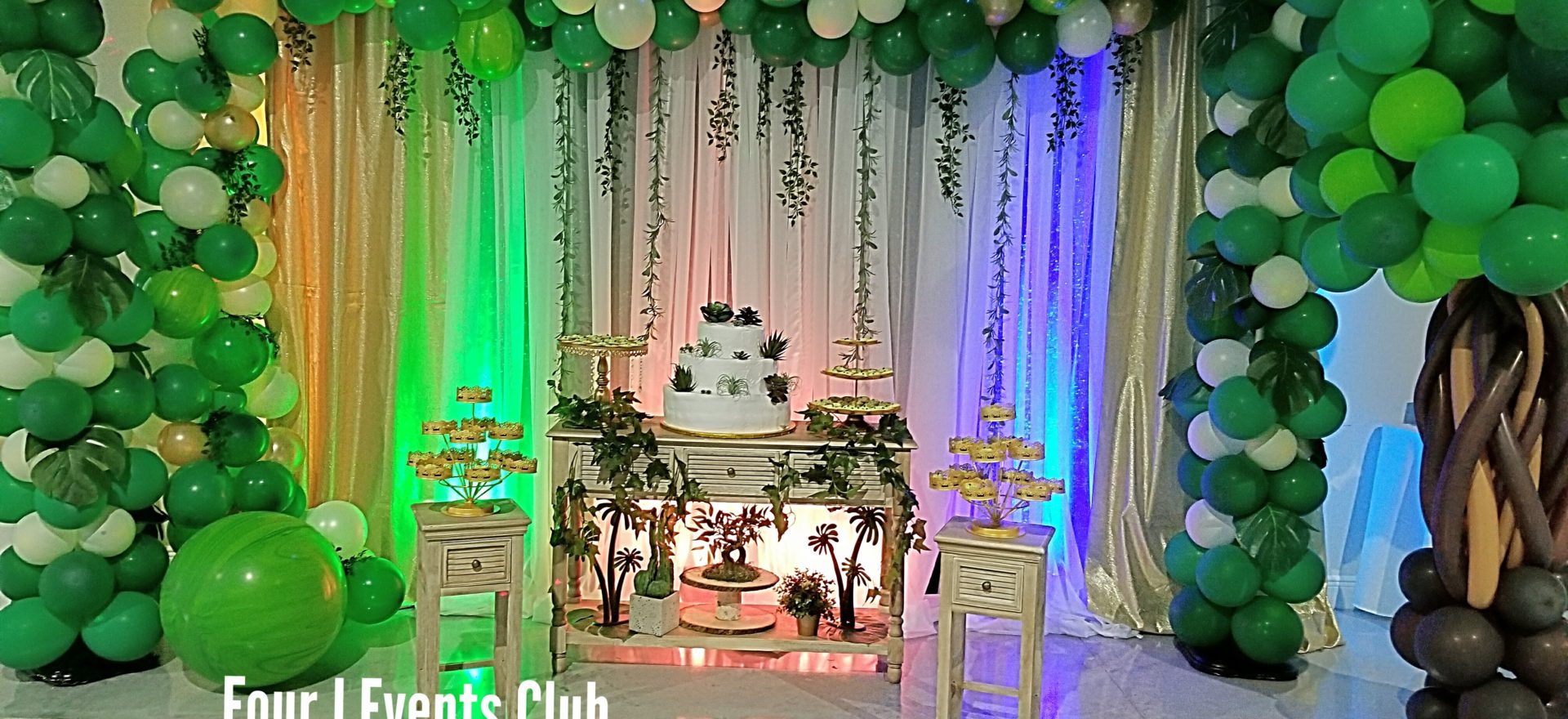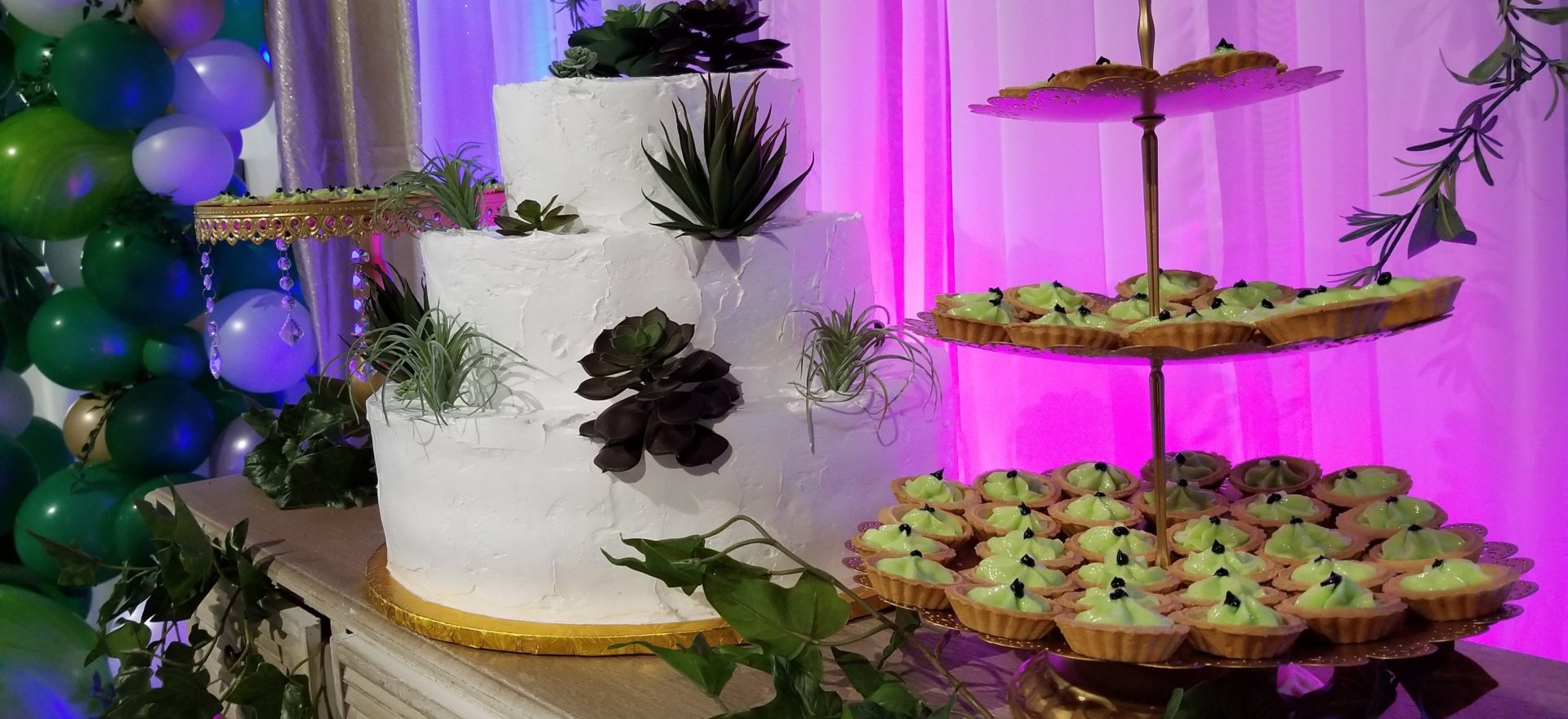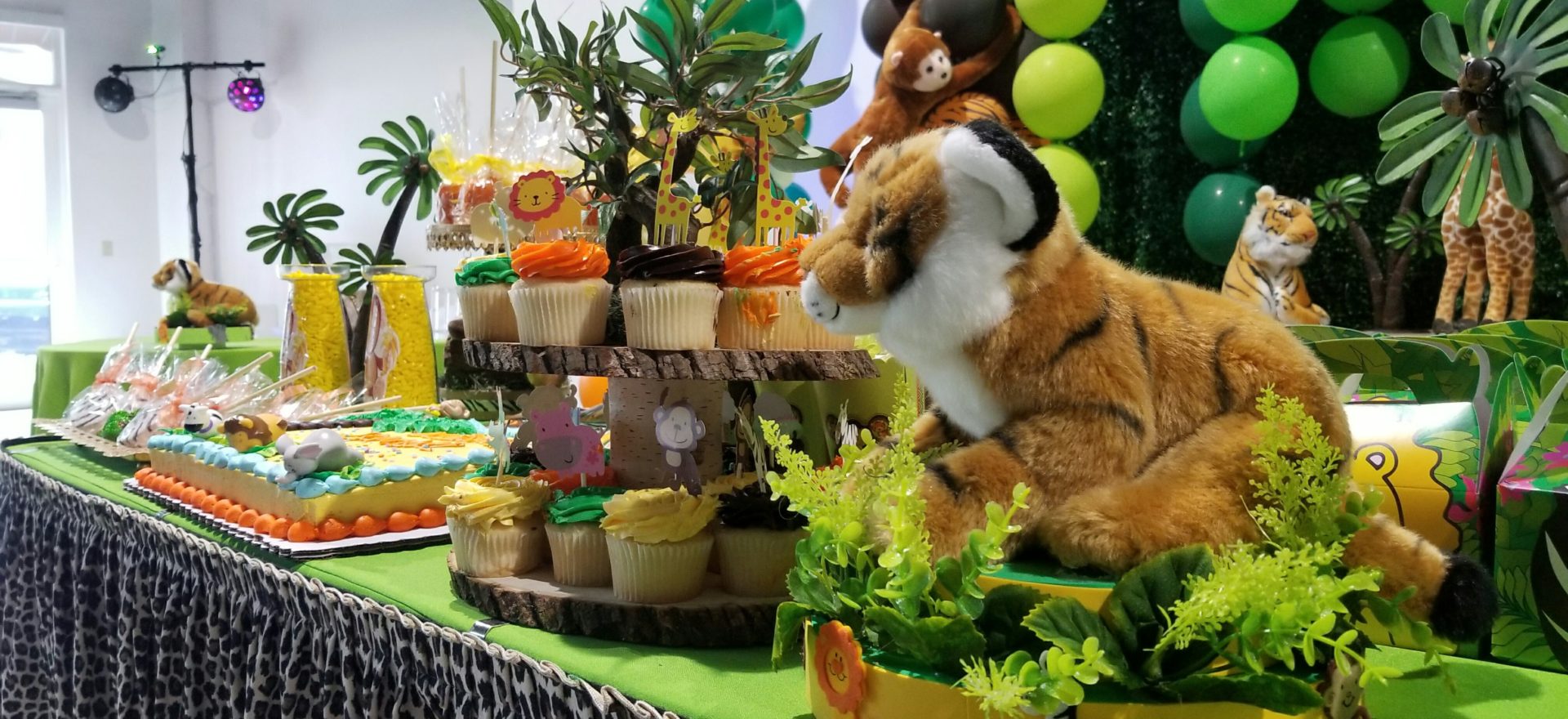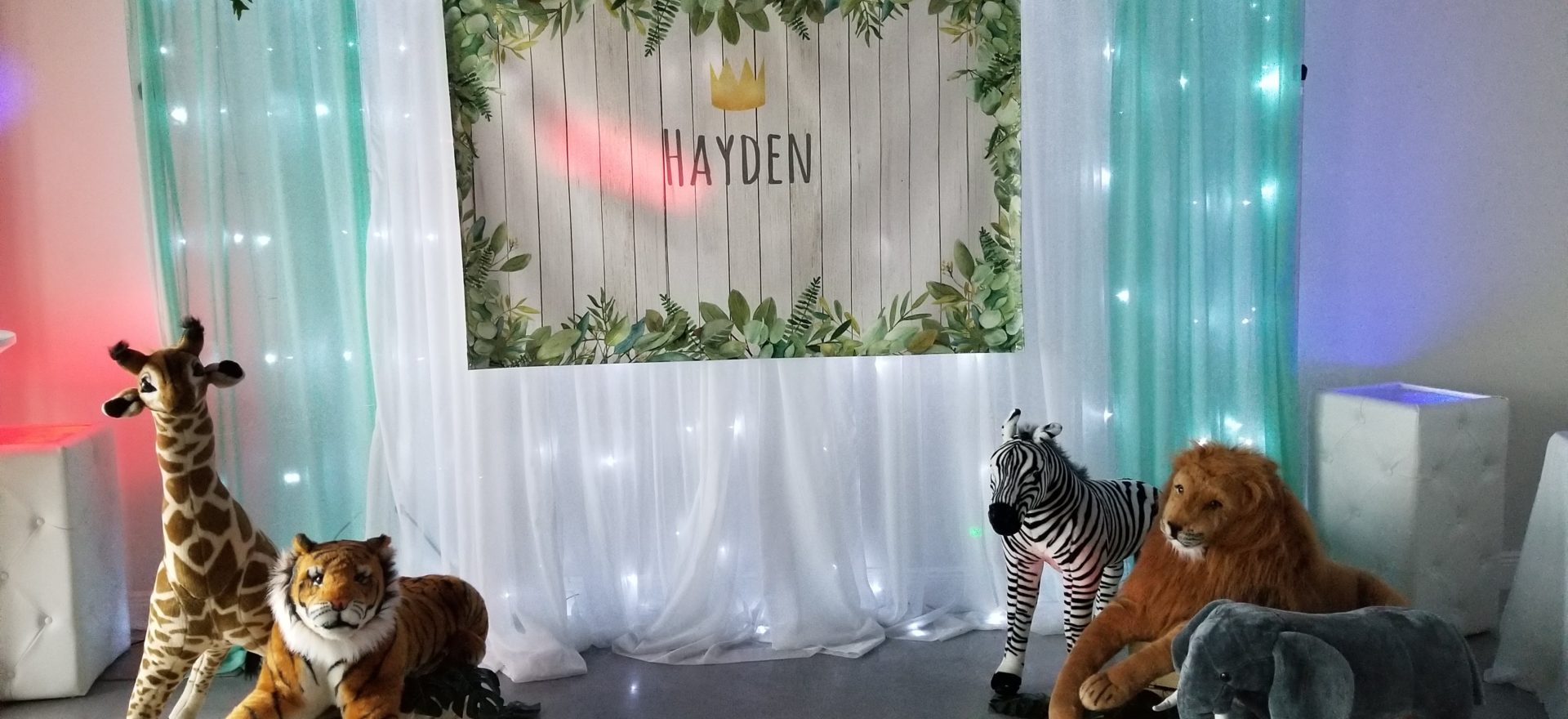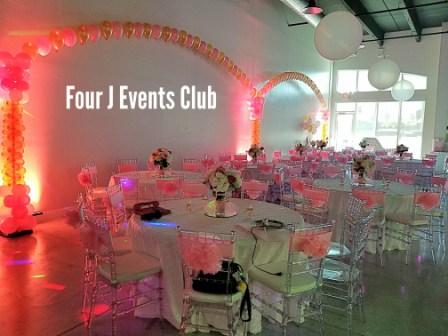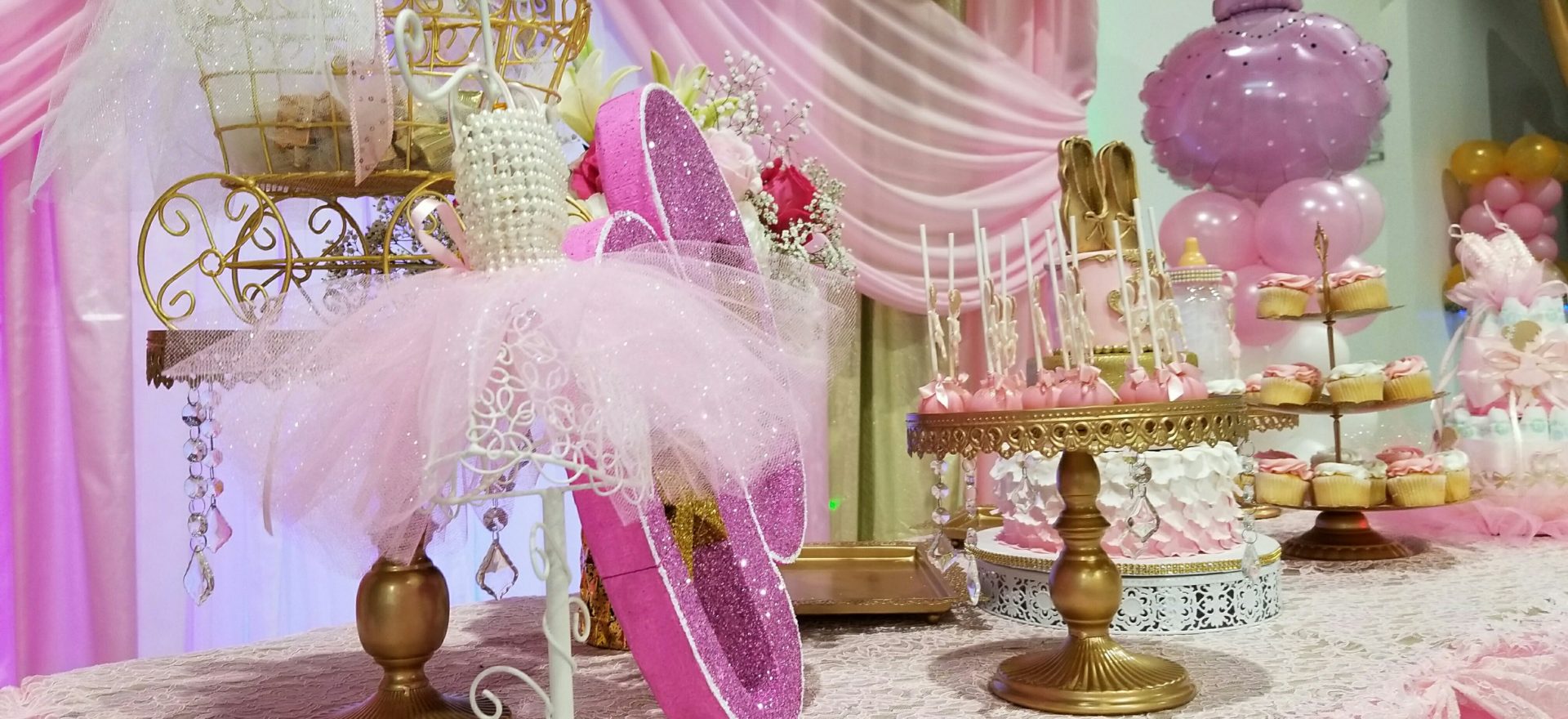 Baby Shower, Gender Reveal, Baptism and First Communion.
Four J Events Club will give you an affordable events on Baby Shower, Gender, Baptism and First Communion. The Baby Shower will be customize for a girl or a boy, don't worry about any else just enjoy your date. Surprise , we have a lot different ideas how to do the Gender Reveal, your family and friends will have fun as you too. Baptism is an important moment for all families, we will have the responsibility to prepare a beautiful place only for you. First Communion is a ceremony in some Christian traditions during which a person first receives the Eucharist. We will prepare the indoor party place for you. Magic can be found at our indoor party places, and we can even help you customize it.
Baby Shower Party
Private Indoor Party for 4 hours
60 guests
Tables, Chairs ,tablecloths and centerpieces.
Music included
1 Party Hosts
Domino table
1 Gift Table with tablecloth
2 Food table with tablecloths
Basic balloon decorations with cake table,tablecloth
Unlimited Sodas
Set-up and Clean-up

    Total $ 965.00 only morning 11:00 AM to 03:00 PM

      ( Friday / Saturday and Sunday Morning)

Cups, Plates, Napkins and Utensils (White)
Set-up and Clean-up
Total $ 1200.00 pass 04:30 PM for 4 Hr
Sunday afternoon $ 100 off.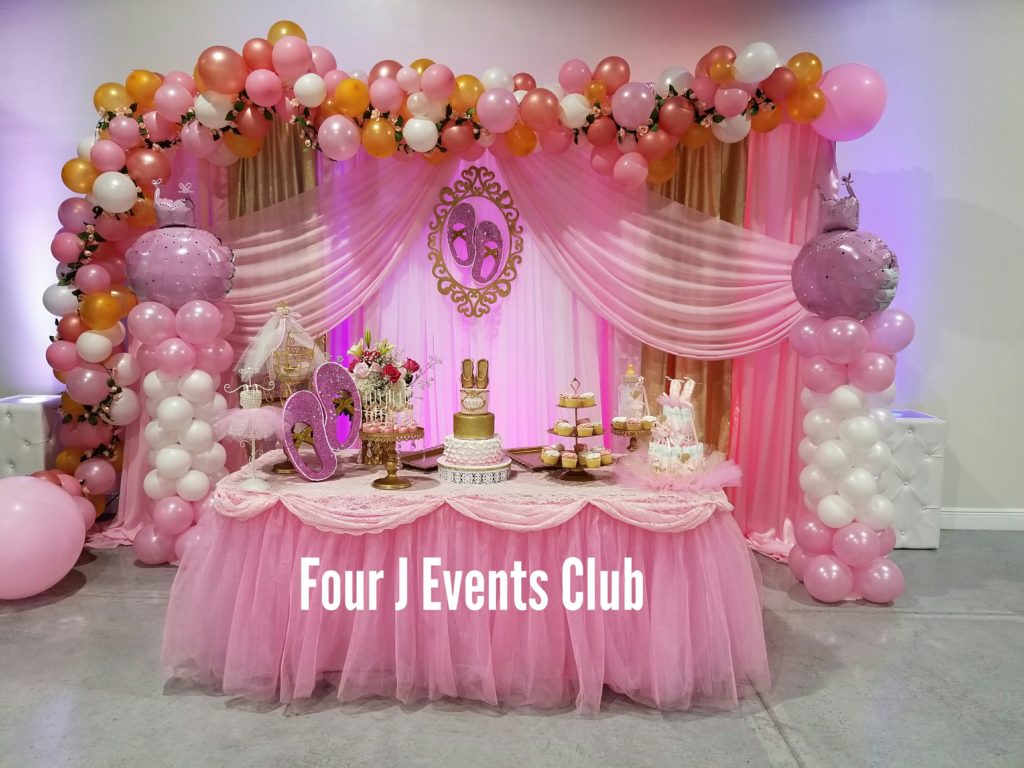 Baby shower safari cake table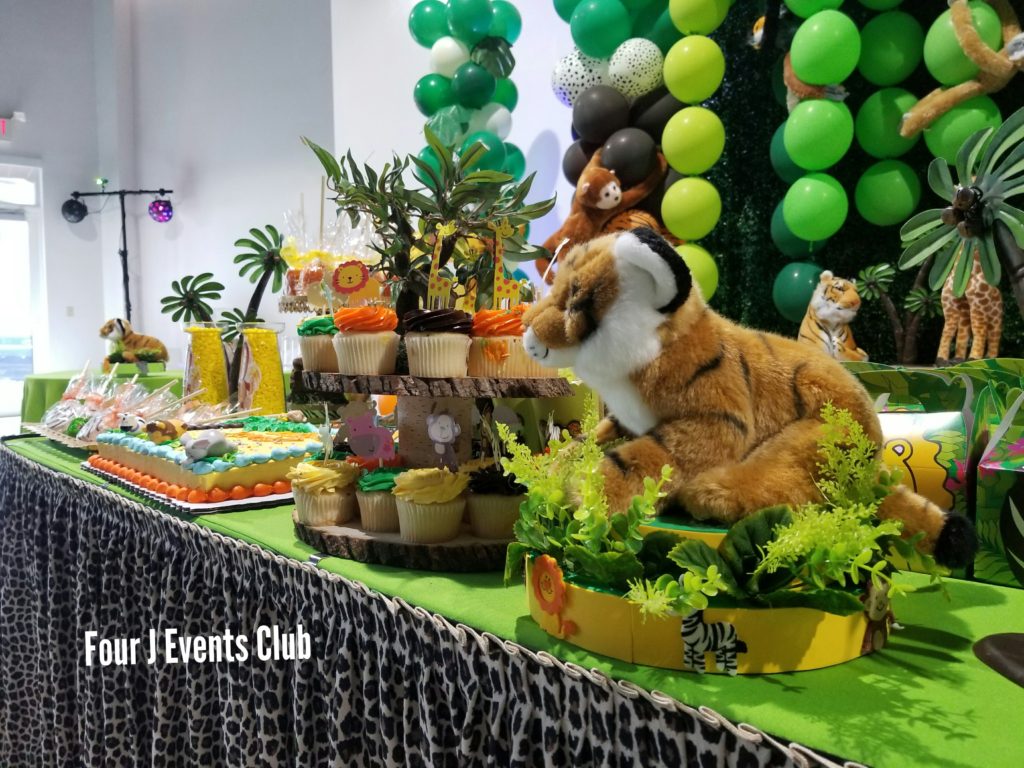 Additional Upgrades
China Plates, Glass Cups, and Silverware  $ 5.00 each
Charger Plate $1.00 each
Mariachis $ 250.00 per hour
1 Hour Entertainment Baby Shower $ 220.00
Arc Entry $ 100.00
Name of the letter on the bar $ 12 per letter with 2 balloons columns $ 40.00.
White chairs Covers with bows $ $1.50 each
Resign Chairs $ 2.00 each
Chiavari Chairs $ 2.00 each
DJ $ 80.00 per hour
Projector $ 100.00
Photographer $ 200 pictures per 4 hours.
Adults Food ( click here)
Party Hours:
Monday to Friday:
Customer Choice
Friday to Sunday: 
11:00 AM to 03:00 PM
Pass 04:30 PM ( 4 hours)
**The amount of food served is for the max of guests, regardless of party size

**Packages are only reference points

**$5.00 each additional person

**Each Additional Hour is $ 150.00

**Plus 18 % Tips and 7% tax

** Kids are considered guests

**300% Deposit to reserve

**$75.00 Outside vendor fee

**Event must be paid 7 days before date of the party
Party Rental-Adults Party-Appetizer-Main Course